Aschendorff Group
As the leading media enterprise in the region, the Aschendorff Group keeps the people of Münster and the Münsterland area informed of all important events, whether at local, regional or worldwide level. Editorial content and information from advertisers are communicated via a range of channels: print, online and mobile.
Regional orientation
The core of our activities continues to be the "Westfälische Nachrichten" (WN) and "Münstersche Zeitung" (MZ) , newspapers with a daily circulation of almost 206.000 copies and produced in association with Zeitungsgruppe Münsterland (ZGM). However, our range of products also includes various digital offerings, such as the online news platform www.wn.de and www.mz.ms and ePaper- and News-Apps (for smartphone and tablet). Furthermore the newspapers WN and MZ offer information via Social Media platforms such as Facebook and Twitter.
Aschendorff lives from the region and for the region.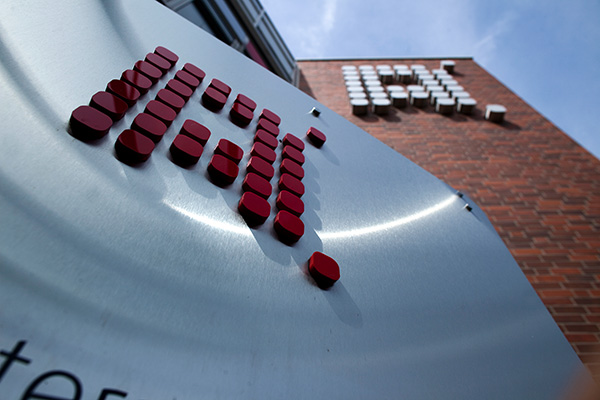 Credible, innovative and always commited to the word: These values represent the enterprise group Aschendorff.

The Aschendorff Group is a family-owned business with a tradition going back more than 300 years. For nine generations now, Aschendorff has been committed with passion, competence and responsibility to the publication of books and journals and the production of print media of all kinds, and to meeting the requirements of its customers to the highest possible standard.
The company´s history started in 1720, when founder Wilhelm Aschendorff began publishing books. Since then Aschendorff has been an internationally operating publishing company with a list centred mainly on theology, history, philosophy and regional topics.
Besides its newspaper and book publishing activities, the company´s product portfolio also includes a range of high-performance service activities, a free newspaper and various advertising freesheets, as well as its own Internet service provider and participations in local radio. Aschendorff currently employs around 750 people at various locations throughout the region. The company headquarters is the Media House located in the "An der Hansalinie" commercial estate on the edge of Münster.
The company´s publishing activities cover an area extending from the German-Dutch border in the west to Lower Saxony in the north, and from east Westphalia to the northern part of the Ruhr region in the south. Aschendorff´s regional orientation is reflected in the altogether 17 local editions of the newspapers "Westfälische Nachrichten" and the "Münstersche Zeitung" .
Aschendorff – a media enterprise with tradition and visions.
The newspaper tradition at Aschendorff began in 1763 with the publication of the "Münsterisches Intelligenzblatt" and continued in 1852 with the establishment of the "Münsterischer Anzeiger". This later became the "Westfälische Nachrichten", which celebrate its 75th anniversary in 2021.